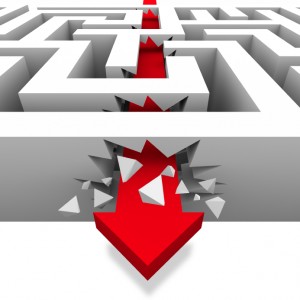 What's the best kind of IT infrastructure? The one you don't have to spend time worrying about. The one that puts your business in front of your customers, regardless of their location. The one that WON'T break the bank. There are enough obstacles to running a successful business, and IT infrastructure doesn't have to be one of them.
We have highlighted a few of the common IT Infrastructure challenges we hear from our clients and the solutions Anix Host has available to help:
Obstacle: You have customers all across the world
Advantage: With data center locations in Amsterdam, NL and Ashburn, VA to complement the flagship Arizona facility, Anix Host puts your online presence in front of customers wherever they are.
Obstacle: You're just starting out online
Advantage: The range of solutions Anix Host offers are well suited to any phase of the business lifecycle. Dedicated servers get your site online affordably. Public cloud services quickly virtualize IT loads.
Obstacle: Your website needs to be available 24x7x365
Advantage: Our network has a 100% uptime guarantee. Our NOC staff is available to assist any time of day or night. Our Support Team is always reachable via email, online chat or helpdesk. Keeping your site running is our priority.
Obstacle: Any IT spend needs to fit into your budget
Advantage: Anix Host solutions are priced with an operational expense model, rather than requiring a large capital outlay of funds. Our monthly installment structures not only make getting things started more affordable, they help keep them running that way.
Obstacle: Moving to a new facility takes too much time and too many resources
Advantage: Free, automated migration services for physical and virtual application workloads make moving to our premier data centers smooth and nearly effortless.
Regardless of the challenges you're facing in IT, we want to help. Even if you just want to have a conversation about your current infrastructure or a different solution you may be using. We understand hosting and IT questions can sometimes be complicated, and are always willing to offer up some insights.
Contact us now to learn more about how Anix Host's IT infrastructure services, our team is always available to help out however possible.