VPS Hosting Features: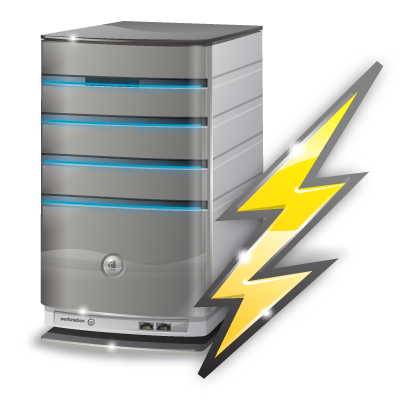 Fast and Reliable Servers
Whats one of the major things that sets us away from most other VPS companies? Our servers! We feel to provide our customers the best service possible, we have to use the best hardware possible. That being said we dont skimp on our servers. Our servers usually consist of high end 8 core processors, atleast 12gb DDR3 1333 memory, and RAID-10 storage. You will notice the difference!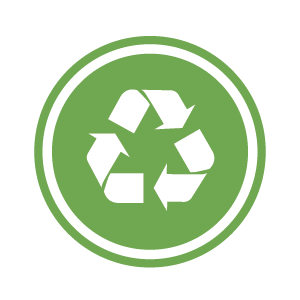 We are Green!
One of the main features that sets us apart from other VPS providers is that we are an eco-friendly company that uses nothing but green energy. Everything from our servers which are built with energy consumption in mind, to the recycling bins in our office, we take "green certified" to a whole new level. So take that extra step and host with a VPS provider that gives back to our planet, Anix Host!

RAID 10 STORAGE
All of our servers feature RAID-10 storage which consist of 4 hard drives and can keep working without any data loss even if two of the HDDs fail to respond. This is your best protection against hard disk failures and protecting your data. RAID 10 servers significantly increase the read/write speed of data to and from the server by about 30% in comparison to a standard non RAID based server.

VPS CONTROL PANEL
Your control panel is the core of your VPS. So when it came down to deciiding what Viritualization software to use we had no doubt to use the ever growing and popluar SolusVM. The reason we chose this software was because of its ease of use while still incorperating all the advanced features administrators require. To learn more about everything this control panel allows, click here.

PROACTIVE SUPPORT
At Anix Host we strive to deliver comprehensive hosting support services that include continuous provisioning and data center monitoring. Additionally, our staff is available all day and every day to respond to emails, reply to live chat messages, and monitor our ticket system to ensure clients are receiving the technical support they need.

Management Software
Anix Host offers many customized templates to allow you to achieve success faster then tradditional hosting providers. Select from a wide variety of peconfigured Control Panels such as cPanel, DirectAdmin, Plesk, Kloxo or Webmin. Our VPS solutions allow for a choice of operating systems, such as Windows, Suse, Fedora Core, CentOS, Ubuntu, and Debian. Choose your favorite

INTRUSION PROTECTION & SECURITY
A huge conern is always intrusions, hacks, ddos attacks and such that can occur to your VPS. A main feature of the control panel used to manage each VPS account is its high levels of security. With 7 different layers of authentication it makes it very difficult for non-authentic requestions to enter your VPS. On top of all this, we can install ServerGuard on your server which addes even more protection to your vps.

GUARANTEED RESOURCES
Unlike other hosts that may oversell their servers, we have strict SLA and policies in place so its impossible for us to oversell our servers. Once our servers hit 60% capacity we start putting accounts on a new server. This gives room for the current accounts plenty of room for growth. So when we say you will get 1024MB RAM, you will get all of that and nothing less!.

SAME AS A DEDICATED SERVER
Each VPS has its own independent operating system, resources (including CPU, RAM, disk storage and IP). You can login your server using Remote Desktop / SSH to install any software needed or modify any system configuration.

SECURE OFF-SITE BACKUPS
Here at Anix Host we offer all VPS accounts R1Soft Continuous Data Protection services. R1Soft provides near-Continuous Backups, capable of providing hundreds of individual recovery points per day, scheduled as frequently as every 5 minutes.