GET ONLINE FAST WITH OUR SHARED WEB HOSTING
/mo.
Suitable For Small Dynamic Websites
 Unlimited Disk Space
 Unlimited Bandwidth
 1 Addon(s)/Parked Domain(s)
 Unlimited Email Accounts
 Unlimited Databases
 Daily/Weekly Backup
 Free Domain
 Free Dedicated IP
 Free Dedicated SSL
/mo.
Suitable For Medium Businesses
 Unlimited Disk Space
 Unlimited Bandwidth
 ∞ Addon(s)/Parked Domain(s)
 Unlimited Email Accounts
 Unlimited Databases
 Daily/Weekly Backup
 Free Domain
 Free Dedicated IP
 Free Dedicated SSL
/mo.
Suitable For Corporate Websites
 Unlimited Disk Space
 Unlimited Bandwidth
∞ Addon(s)/Parked Domain(s)
 Unlimited Email Accounts
 Unlimited Databases
 Daily/Weekly Backup
 Free Domain
 Free Dedicated IP
 Free Dedicated SSL
RELIABLE WEB HOSTING AT CHEAP PRICE WITH FRIENDLY SUPPORT
Looking for a stable, reliable, experienced company to provide you with an affordable Web hosting plan? Anix Host has all the options you need! Our shared web hosting plans are easy to set up and simple to maintain with more than 200 tools and services you'll have everything you to create your website or start your blog or build out your online store. If you ever been looking to run a website connecting with the world. We've got you the solution, your website in minutes online and ready to be accessed from all over the world.
Continue reading…
Hence, we are the perfect choice whether you are looking for business, personal, or even corporate hosting. Our web hosting plans are packed with best features at cheapest prices to ensure quality and satisfaction. Your satisfaction is guaranteed with us just pick-up the best plan that suits your needs and there you go in minutes you'll be ready to publish your site with the use of our free site builders.
Every web hosting plan comes with a 30-days money back guarantee, 99.9% uptime guarantee and 24/7/365 superior friendly support. Check out our web hosting plans, if you're still un-sure about what plan to choose just contact us through our Pre-sales Ticket or chat with our Live Support Team.
Collapse.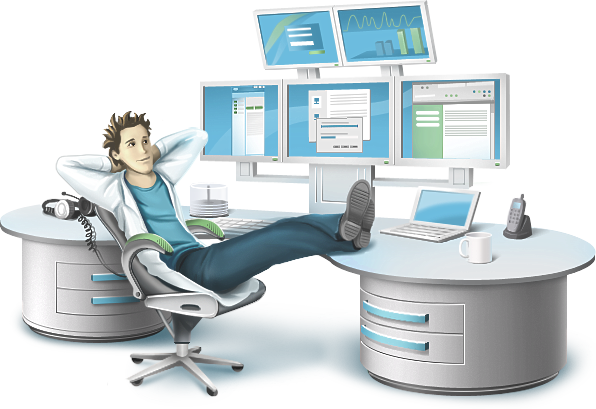 Best Web Hosting Features at The Cheapest Price!
Unlimited Space and Bandwidth
UNLIMITED DISK SPACE
A
nix Host provides you with
unlimited disk space
for your website hosting needs. The way we can give you generous amounts of disk space is easily explained. The average cost of hard drives, keep getting lower and lower, as a result we want to pass these saving along to you. This way we are sure you have enough storage space for your website files.
UNLIMITED BANDWIDTH
B
andwidth is the amount of data that you are able to transfer between your website account and the visitors of your website. Anix Host's
unlimited bandwidth
offering allows you to never worry about exceeding your bandwidth limitations!
Our Guarantee
MONEY BACK GUARANTEE
T
his one's pretty simple: if you are at all unsatisfied within your first 30 days as a customer, we will refund 100% of your money. No gimmicks. No hassles. Note: Please see the
guarantee page
of our website for detailed explanations and terms of this guarantee.
UPTIME GUARANTEE
W
e guarantee 99.9% that our servers will be online! Hence if you experience more downtime than our guarantee allows which almost never happens we will happily give you a service credit! Note: Please see the
guarantee page
of our website for detailed explanations and terms of this guarantee.
TECHNICAL SUPPORT RESPONSE
I
f you have to wait longer than 6 hours to hear back from Technical Support–regardless of what the issue is–we will credit your account for the delay. Note: Please see the
guarantee page
of our website for detailed explanations and terms of this guarantee.
Customer Support
FRIENDLY CUSTOMER SUPPORT
H
ave questions about your account, billing terms, upgrades or troubleshooting? The Anix Host Team is here to help. Simply put, we have assembled the best team to help you with any website hosting questions you have. Anix Host provides you with all the information you need when it comes to both novice and expert topics in developing your website. It is important to Anix Host that you are given up to the minute information about any outages, maintenance or any other server side details you need to know. Our team of web hosting experts are more than happy to help you around the clock, 24/7, 365 days a year. For quick questions and answers you can discuss your web hosting issues with our
Live Help
team. More complicated or in-depth issues are resolved by submitting a ticket to our help desk. The bottom line — Anix Host customer support is here to help you any time you need it.
Free Website Migration
DATA MIGRATION SERVICE
D
o you have your website hosted with another web hosting company? Anix Host will help you with moving your website files, databases, emails and more from your old web hosting account to your new web hosting account. At Anix Host we realize that moving a website you have had for years is a stressful experience consequently should not be the reason that holds you back from getting a better web hosting solution. The Anix Host web hosting migration experts will handle the process for you — free. Establishing trust in reliability and support is our number one priority. Helping you get your content moved to Anix Host is a great way to see our support team at its best. With Anix Host's free website migration service, you do not have to worry about backing up your content, scheduling the time to move, or any other distressing events. Our migration experts will handle everything and are available Monday through Friday, am-8pm Eastern Time. For more information on our migration service, including limitations, please visit
the page on our website
regarding the Free Migration service.
Free Sitebuilder
A
s a web host we offer you a boutique of website builders for your clients to choose. Allowing higher satisfaction among our clients and increasing your retention.
RVSITEBUILDER
A
ll of our web hosting accounts come with RVSiteBuilder absolutely free! You can choose from over 900+ templates and 4,000 Designs. RVSiteBuilder is an easy to use tool that allows you to develop a website within minutes.
BASEKIT
W
e'd like to introduce you to BaseKit, a website building program offered by Anix Host! BaseKit is the world's most flexible website builder. It allows you to create professional websites from within your browser in just a few clicks. It is available with select Anix Host web hosting plans.
TRENDY SITEBUILDER
T
rendy Site Builder offers a free 10-day trial version; furthermore an upgrade to the Lite Version is available for free after the trial version has been installed. In the Admin area of Trendy Site Builder, click Upgrade Now! On the next page, under Trendy Site Builder Lite Version, click Free! Click Here! Follow the on-screen instructions to receive your free license.
SOHOLAUNCH SITEBUILDER
S
oholaunch website builder has tons of built-in features, so everything you need to build most types of websites is already included (and fully supported). Soholaunch includes many more features opposite to an average sitebuilder and they all complement each other. For example, you can build a page with the Page Editor and then send it to your Shopping Cart customers with the Newsletter feature.
One Click Script Installer
SOFTACULOUS
U
sing the power of the Softaculous script package, Anix Host is able to offer you a number of popular third-party scripts that you can install with a single click. For website novices or anybody that likes to do things "the easy way", installing scripts from within the SiteAdmin control panel gives you more time to work on your website and less time trying to get it setup.
CPADDONS SITE SOFTWARE
C
paddons allow hosting providers to simplify and manage the installation and update of software for their users. cPAddons is a one-click installer for blogs, photo galleries, forums, and more. It's so easy, comes for free with cPanel.
Free SEO Tools
ATTRACTA SEO TOOLS
T
o help you succeed online, Anix Host has included a powerful set of tools in your website control panel called "Free Search Engine Optimization (SEO) Tools." Clicking any of these icons will take you to your Free SEO Tools by Attracta, The World's Largest SEO Service. This feature is now available in all our hosting plans!
Guaranteed Inclusion in Google, Yahoo! and Bing
Get Listed in the Powerful Attracta Directory
Easily Scan for Malware and Google Blacklisting
Improve Your Search Ranking with In-Depth SEO Tips and Videos
These tools will help you raise your visibility in search results and drive more traffic to your website!
Free Malware Protection
HAVE US SCAN & PROTECT YOUR WEBSITE!
A
nix Host's malware protection and clean-up service actively monitors your website 24/7 for any malware, phishing, or general hacking of the website. If anything is detected, we alert you and pro-actively clean up the site. If you have any questions on this service, feel free to contact us. We'll be happy to answer your questions!
Free Daily Backups
BACKUPS
K
eeping a recent working backup of your website files is important. Anix Host is here to help you with this key web hosting feature by helping you backup your own website files and information. We also do nightly server backups, so you can be certain your information is safe. Our nightly backups are stored securely and fully capture each server's content, file by file. Using the built-in backup functionality that comes with each web hosting account; you can easily backup your own website files. With just a few simple steps, you can download your backup and have instant access to your own archived files. Your website files, email and information is always backed up at Anix Host. We give you both the tools and the services you need to manage and recover your website files.
Green Hosting
WE KEEP IT GREEN ALWAYS
A
nix Host is more than just a company that uses less energy in its day to day business. For Anix Host, the term "green hosting" has taken on a way of life. Since the start, Anix Host has been a responsible company when it comes to limiting our impact on the environment around us. Also our company and workforce is designed around a remote environment, so that we do not have to put out the waste that comes with your typical office environment.
E-Commerce Features
ECOMMERCE READY WEBSITES
A
nix Host can help you bring your main street business to the web. Using our collection of e-commerce tools and features, any small to large website will find themselves right at home at Anix Host. You will find that three of the most popular shopping cart scripts are apart of our one click script install package via Softaculous. Purchasing a dedicated IP and get your Dedicated SSL certificate setup and running on your web hosting plan is a cinch too. Anix Host hosts many online businesses and e-commerce shops. Come find out why our e-commerce website hosting solutions are simply the best.
Domains & Subdomains
DOMAINS
D
omains serve as the place you tell people to visit to come to see your website. Depending on the Anix Host web hosting plan you choose, you can host multiple domains on a single account plus one free domain name. You can also point your domains to specific locations or park your domains on a single website. If you have access to host multiple domains and websites, you will also gain email and website statistics for each.
SUBDOMAINS
A
subdomain gives you the ability to put a prefix before your domain name. An example of this would be photo.yourdomain.com. Anix Host provides you with the tools to quickly setup subdomains for your main website and for any other domains you are hosting with us. You also have full access to email and web statistic functionality with each subdomain you create and host at Anix Host.
Stats & Analytics
AWSTATS & MORE!
S
tay on top of the latest website visitor trends and analyze your site's performance in detail with our enterprise level website statistical tools. With every web hosting account we provide access to:
Access Logs – Find Out Who Your Most Recent Visitors Were, and Get In-Depth Details About Them
Error Logs – Review These Error Messages, to Quickly Root Out website Issues
Latest Visitors – Get More Information About The Latest website Visitors
Subdomain Stats – To Keep Track Of Subdomain Usage
We also give all users access to AWStats for each domain they have hosted with us. AWStats is one of the most powerful and feature rich tools when it comes to server-side website statistics. The graphical interface, and easy to use reporting makes it an analytical tool that many web hosting clients need, love and use every day.
Server Hardware Specs
RELIABLE AND TRUSTED SERVER TECHNOLOGY
A
nix Host's servers are world-class website serving powerhouses. Each server utilizes at minimum Dual 5530 Gainstown processors with 8 cores, RAID-10 protected hard disk space, and 8 GB of RAM. As you can see, we only use the best in hosting hardware set-ups. With server-side technologies and software, we provide users with the latest versions of: '
PHP
Ruby on Rails
Python
Perl
MySQL
MariaDB
PostgreSQL
Each hosting plan also comes with your standard GD Graphics Library, cURL Library, ImageMagick 5+, Server Side Include (SSI) support and CGI-BIN and Site-Wide CGI support. We have all your standard website hosting features you have come to expect from one of the best web hosting providers out there.
Email, Webmail, Mailing List
EMAIL ACCOUNTS
C
reate as many email accounts as you need on your main domain as well as any domain pointers and subdomains. Email can be accessed through POP (which is method used by Outlook, Mail and nearly every other email client program out there), IMAP or the pre-installed Webmail systems we provide.
WEBMAIL WITH CHOICE OF CLIENT
C
heck your email from anywhere! You can access all of your email accounts through our three enterprise webmail systems: Roundcube, Squirrelmail, and Horde.
UNLIMITED AUTORESPONDER
T
he autoresponder is useful for many things, but it's often used as newsletter software for marketing purposes. You can use it to notify your users and future clients that their messages have been received and that you will answer them personally or to let them know that you're unable to reply at the moment.
UNLIMITED EMAIL FORWARDING
W
ith Anix Host Email Forward, you can accept and forward mail without needing to run your own mail server. Set up forwarding rules and get those important messages to your current email address or a small list of recipients.
Resource Usage
RESOURCES USAGE
A
nix Host's web hosting servers supply more than enough RAM and CPU power to please the average website hosting client. However, since this is a shared hosting environment you will be sharing the server's RAM and CPU resources with multiple clients. The purpose of any restrictions, a light minority might run into, are in place to protect our servers' quality of service. This allows us to prevent overselling of any one single server's services, which means all Anix Host customers see a higher level of performance. We promise to take care of our clients needs. Make sure you check out our Resource Usage Policy if you would like to learn more about how we achieve our goal.
Databases Engine
MYSQL
B
eing able to work with, change and store information in databases is a key part to any successful web hosting plan. Anix Host allows you to create an unlimited number of MySQL databases to suit your data storage needs. MySQL is the web's most popular open source database engine, and powers the vast majority of web applications (blogs, forums, shopping carts and more). Applications powered by MySQL generally run much faster than those which use text files to store data. While your account allows you to create an unlimited number of MySQL databases that can be managed using our control panel and unlimited number of MySQL users with different permissions also modify access lists for different hostnames. Anix Host also provides you access to edit and control your databases with a pre-installed and configured version of phpMyAdmin. This gives you quick and easy access to work with your databases through an online interface.
POSTGRESQL
A
nix Host allows you to create an unlimited number of MySQL databases to suit your data storage needs. PostgreSQL is a powerful, open source object-relational database system. It has more than 15 years of active development and a proven architecture that has earned it a strong reputation for reliability, data integrity, and correctness. Anix Host also provides you access to edit and control your databases with a pre-installed and configured version of phpPgAdmin. This gives you quick and easy access to work with your databases through an online interface.
Programming Languages
LATEST MOST STABLE PROGRAMING LANGUAGE SUPPORT
P
rograming languages in web hosting are artificial languages designed to express or change how a website either looks or reacts to your visitors. At Anix Host, we support the most recent and stable versions of many of the web's most popular programing languages. Here are some of the server-side languages and technologies we support:
PHP 5.2, 5.3 & 5.4
Ruby on Rails (Ruby 1.8.7 & Rails 2.3.3)
Python 2.3, 2.4, 2.6 & 3.0
Perl 5.8
Server Side Includes (SSI)
As you can see, our wide variety of server-side programing languages provide enough power to keep any website on the cutting edge of technology.
FTP & SFTP
FTP
F
TP (File Transfer Protocol) and SFTP (Secure File Transfer Protocol) are both supported at Anix Host. FTP provides a quick and reliable way to both upload or download files both to and from your website.
SFTP
F
or SFTP access, you must first enable shell access. SFTP will only work with the master account on the system, however it does give you end-to-end encryption to ensure your files and data are kept private. Our FTP & SFTP services are also compatible with all the modern desktop FTP client out there today. Utilize the quickest and most reliable form of data transfer between yourself and the server with the Anix Host FTP & SFTP hosting features.
Cron Jobs
CRON JOBS
W
ith the powerful Anix Host Cron Job editor, you can schedule tasks to run regularly at any interval, anywhere from every fifteen minutes to once a month. Cron is a simple task-scheduler that is enable across all Anix Host servers. In most cases, it is configured to run specific commands at scheduled times or specific intervals. Anix Host simplifies the process by providing you with tools in each control panel to automatically input times for a cron to be run, the specific command and an e-mail address to send the cron output to. From novice to expert level hosting techniques, Anix Host makes the web hosting experience better by helping you with all the tools you need to get any job done faster.
Domain Name System Management
DNS MANAGEMENT SUPPORT
A
nix Host delivers you total domain name control. When hosting with us, you gain access to our custom-built DNS Zone File Editor. For users who need to make customizations to domain name records, our control panel provides a powerful and flexible DNS zone file editor. This is useful for things like redirecting email to third-party servers or pointing a subdomain at your home internet connection's static IP address. We do not make you jump through customer support hoops to get a simple task like updating your DNS information!
Shared SSL Certificate
SHARED SSL INCLUDED
F
nix Host enjoy keeping their customers secure, in more ways than one. Using a secure connection in your browser is a great way to confirm your connection to any script or service is secure. Anix Host provides you with access to the server's shared SSL certificate at no extra cost to you. SSL stands for Secure Socket Layer, and it is the most common method used to make sure any connection to your website is secure. This is most often used when logging into a service or making online business transactions. If needed, we can also configure your hosting plan to work with your dedicated SSL certificate instead. Providing you with the tools to keep yourself secure is just one of the many ways Anix Host provides you with the better web hosting solution.
SSH / Shell Access
SHELL ACCESS
A
nix Host will allow you SSH access on your web hosting account, if needed. SSH is short for Secure Shell. It comes in handy for customers who wish to work with their hosting space via a Linux command line. At Anix Host, SSH access is disabled by default on all accounts, for internal security purposes. However, if needed we can enable SSH access for your Anix Host web hosting control panel. Some people find that copying files, looking for specific text, and creating directories is much easier using this type of access. Anix Host likes to offer both the minority and the majority with useful website hosting tools they can use to get tasks done faster. To activate Shell Access on your account, contact our Sales Department by opening a ticket via your client area. Shell Access service is subjected to prorated fee.
Dedicated IP
ADDON DEDICATED IP
A
dedicated IP is a unique address dedicated exclusively to your single AnixHost hosting account. This is a feature that is required if you wish to set up a dedicated SSL certificate. It also comes in handy when you need to view your web site, without the use of your domain name. Without it, you would be dependent on using the shared IP address of the server you are on.
COMPARE US TO OTHERS
| Company | | | | | |
| --- | --- | --- | --- | --- | --- |
| Disk Space | Unlimited | Unlimited | 50 GB | Unlimited | Unlimited |
| Bandwidth | Unlimited | Unlimited | Unlimited | Unlimited | Unlimited |
| Databases | Unlimited | Unlimited | 25 | 10 | 5 |
| Emil Accounts | Unlimited | Unlimited | 5 | Unlimited | 25 |
| Multiple Sitebuilder | | | | | |
| Multiple PHP Version | | | | | |
| Free Migration | | | | | |
| Free Backup | Daily | Weekly | | | |
| Free SEO Tools | | | | | |
| Free cPanel Xtra | | | | | |
| Pricing / Plans | $ 3.99 / mo. | $ 5.56 / mo. | $ 7.99 / mo. | $ 8.99 / mo. | $ 7.99 / mo. |
| Company | | | | | |
| --- | --- | --- | --- | --- | --- |
| Disk Space | Unlimited | Unlimited | 50 GB | Unlimited | Unlimited |
| Bandwidth | Unlimited | Unlimited | Unlimited | Unlimited | Unlimited |
| Databases | Unlimited | Unlimited | 25 | 10 | 5 |
| Emil Accounts | Unlimited | Unlimited | 5 | Unlimited | 25 |
| Multiple Sitebuilder | | | | | |
| Multiple PHP Version | | | | | |
| Free Migration | | | | | |
| Free Backup | Daily | Weekly | | | |
| Free SEO Tools | | | | | |
| Free cPanel Xtra | | | | | |
| Pricing / Plans | $ 3.99 / mo. | $ 5.56 / mo. | $ 7.99 / mo. | $ 8.99 / mo. | $ 7.99 / mo. |
Frequently Asked Questions (FAQ)
WHAT OUR CUSTOMERS SAY ABOUT US
There were no arguments supplied for this shortcode